"From the bottom of my heart I just want to say thank you! thank you! thank you!"
[Client's long-lost relative found. Name withheld by request.]
ABOUT US
New Zealand Genealogy Ltd
Formerly New Zealand Genealogical Research Ltd, the company was founded by Elizabeth Parkes, GRINZ Dip FH (Prof) in 1991.
The company adheres to the codes of ethics of the two professional associations to which it belongs: the Association of Professional Genealogists www.apgen.org and the Australasian Association of Genealogists and Record Agents www.aagra.asn.au
The business was awarded two business excellence awards from the former Women in Self Employment organisation.
New Zealand Genealogy Ltd belongs to the Nelson Tasman Chamber of Commerce and in 2000 was a finalist for the Chamberís Business Innovation Award.
Over a period of 44 years the company has amassed an archive of New Zealand-wide resource material enabling speedy research.
Elizabeth K. Parkes, GRINZ DIP FH (PROF), MAAGRA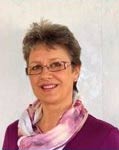 Elizabeth is the sole active holder of the prestigious Diploma in Family History (Professional) awarded by the Genealogical Research Institute of New Zealand.
Her previous employment in various divisions of the New Zealand Department of Justice has provided invaluable insight and know-how indispensable for work as a professional genealogist.
Publishing articles, public speaking and appearing on television are three ways in which Elizabeth has shared her knowledge with others.
Elizabeth is the recipient of a Merit Award and a Certificate of Appreciation from the New Zealand Society of Genealogists.
Links
Australasian Association of Genealogists & Record Agents Inc.

Association of Professional Genealogists
"Your research report is superb! I am in awe of the detective work."
J. Brimm, Sussex
WE FIND PEOPLE ~ PAST & PRESENT